| | |
| --- | --- |
| | |
1. Preview of the overall shape of the device.
Production efficiency: greater than 40pcs/min Folding symmetry: ±1mm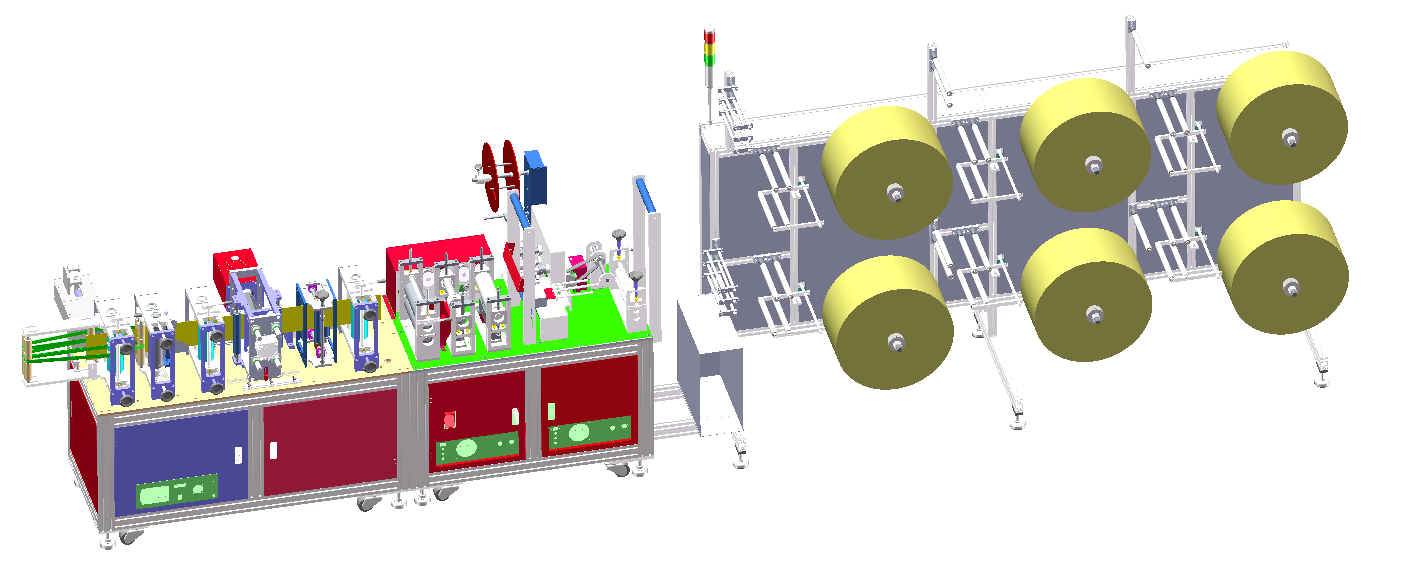 2. Equipment description;
Device parameters
1. Automatic counting, which can effectively control production efficiency and production schedule;
2. Frequency conversion control, the operating speed of the equipment can be adjusted according to actual needs;
3. The equipment has a high degree of automation and low requirements on the operation staff, only need to unwind and sort the finished products;
4. Modular and user-friendly design and maintenance are convenient.
Process flow:
After unwinding the whole roll of fabric, it is compounded by a roller. The fabric is folded by mechanical folding and the nose beam is pulled by the whole roll. After the fixed length is cut, it is introduced into the edging fabric. Both sides are ultrasonically welded to the seal, and then the ultrasonic side seal. , Cut and formed by a cutter. The estimated CT of the equipment is 1S/PCS, the initial design can store 4 stacks of trays at the same time, each 30 trays, each tray is set to store 54 materials, and the manual intervention time is 1.8H/time.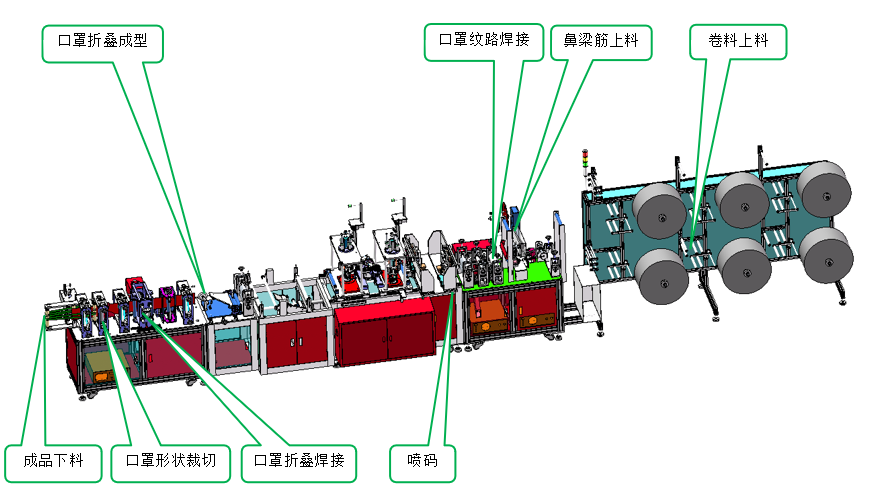 Action flow introduction:
1. The manual trolley pushes the material to the upper belt line
2. The belt line drives the entire stack of trays to the tray lifting mechanism
3. The gantry reclaiming mechanism grabs the product and places it on the fixture
4. The platform drives the fixture to the testing position and starts testing
5. Judgment results start to separate products: OK material is grabbed and placed on the packaging line to start packaging, and NG material is placed in the NG flow channel for collection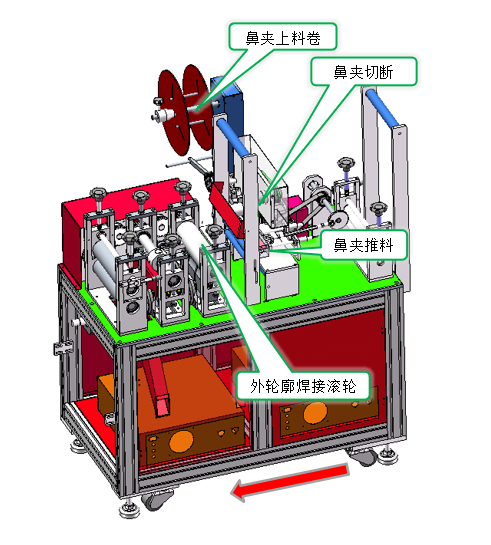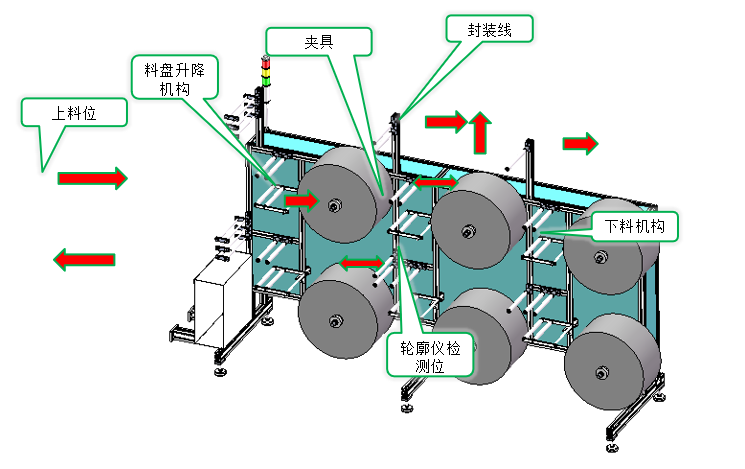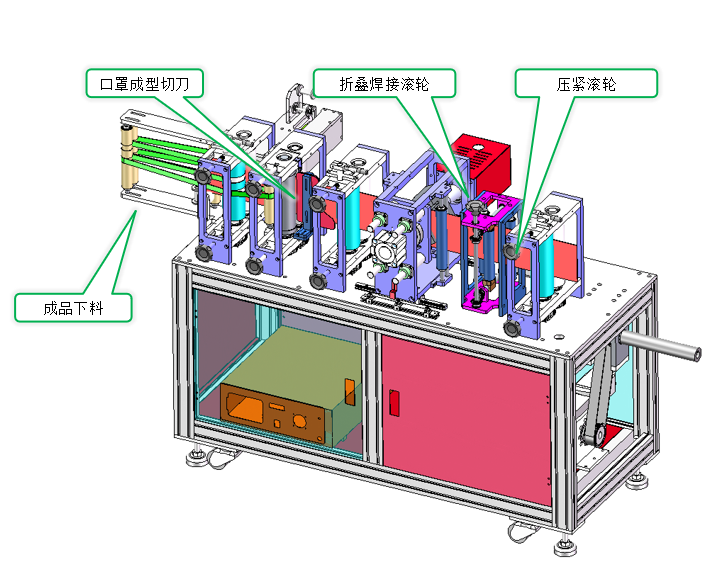 | | | | |
| --- | --- | --- | --- |
| Serial number | Part Name | Quantity | Remarks |
| 1 | Water filter cloth/meltblown cloth/absorbent layer unwinding mechanism | 6 set | Market purchase |
| 2 | Nose unwinding mechanism | 1 set | Market purchase |
| 3 | Nose bridge drive and cutting mechanism | 1 set | Market purchase |
| 4 | Roll welding edge sealing mechanism | 1 set | Market purchase |
| 5 | Cloth drive mechanism | 1 set | Market purchase |
| 6 | Feeding mechanism | 1 set | Market purchase |
| 7 | Operating system | 1 set | Ganghong |
| 8 | Operation panel | 1 set | Ganghong |
| 9 | Hand-held welding machine | 1 set | Optional, used for fabric tape |
| 10 | Earband welding machine mechanism | 2 set | Optional, offline operation |
港虹專業從事各類包裝機械的研發、銷售、制造與售后服務。

全景工廠

阿里巴巴商城

官網網站